Phew what a scorcher.  
One of the knock-on effects of such a hot week is a sudden enthusiasm for home workers to make a visit to the office.  
The fact that the office is a am assured is purely coincidental!
Here at Beckett Telecom, we had the unexpected footfall bonus of 100% of working staff in the office at one point. 
This obviously required a celebration and in true British Style Cream Teas all around.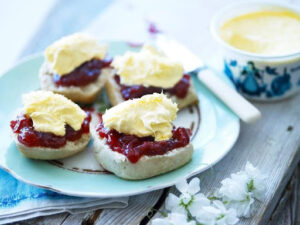 The other use of the cool space was a 4 year old called Benji. 
Well behaved yes, distraction for some of the staff,  possibly. 
Dogs are not really allowed in the office but with the extreme heat an exception was made, with the approval of all in the office. 

"There was talk of a biscuit?"
The beauty of the Teams for Voice Package is that you can work anywhere, anytime, without impacting your performance. 
To find out how we can help you keep communication in all situations give us a call or look on our website.  
I can say that although teams allows you not to become distracted, dogs and Cream Teas do not.  
0118 940 9000
www.beckett-tele.com