'What is a good headset to use with MS Teams or Zoom!'
Our overall recommendation for a Microsoft Certified Monaural Headset:
Jabra Evolve 20SE
High Quality build from a Headset giant, Good level of Comfort, Very reliable and robust enough for everyday use
Good integration with MS Teams.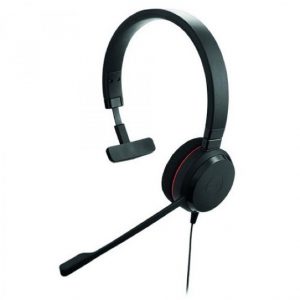 Monaural headsets – Jabra Evolve 20SE
Jabra are known for reliability and quality and although their products sit at the more expensive end of the market this headset is very cost effective.
Well featured and robust for every-day use.
Plug-and-play so it can be plugged in and used straight away.
MS Teams will recognise the headset and should automatically configure it for use first time around.
With a mute and answer button, line cord, comfortable ear pad and a microphone boom which has a swing of about 300 degrees it can be comfortably worn on either ear for long periods.
This will take the stress out of long conference calls and with an easy access mute button it's ideal for those longer conference calls.  If you need a familiar, branded headset at a good price this would be our recommendation.
Prices From £37.95 +VAT.