Somerset County Council – Case Study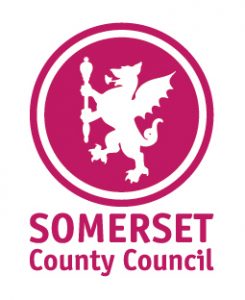 Somerset County Council employees 4,000 staff to provide services across the County in the South West of England.
The Council's staff were all using Unify OpenScape Voice (OSV) to provide voice services, which was becoming increasingly unwieldy and expensive to both maintain, run and provide the necessary remote working facilities.
The Council therefore issued an open tender to source a replacement solution, utilising Teams Telephony
Becketts won this competitive tender using Teams Enabled SIP Trunks. These provided integration into the existing OSV, porting of all numbers to Becketts Teams solution and integration with a new Genesys Contact Centre.
This allowed the Council to run both the OSV and Teams together, migrating users as required according to need, and allowing all users to be migrated as desired.
As the County Council transforms to a Unitary Authority the straightforward set up of Becketts Teams Enabled SIP Trunks means that smaller District and Borough Councils can simply be migrated into the new Teams Tenant while allowing existing Contact Centres and voice solutions to run in conjunction with Teams.
Becketts provides a variety of options for Councils, the NHS and Central Government with solutions available on CCS Frameworks, G-Cloud and JISC.
Councils and Central Government – Overview
With the cost of living crisis, Public Services are once again under pressure, with Councils and Central Government being asked to do more with less.
As part of the drive to provide greater flexibility and remote working Teams is being increasingly used to provide voice services across the UK Public Sector.
Approximately 85% of Councils are using Teams for their Collaboration with the vast majority still using a legacy telephone system such as Avaya, Mitel, Unify or Cisco.
Moving from these reliable legacy systems can seem to be daunting, with a variety of telephone services such as Analogue extensions and Contact Centres not being easy to migrate and replicate within Teams.
As Becketts solution is provided simply through Teams Enabled SIP Trunks, we can allow you to retain your existing telephone system for migratory purposes, and provide integration to both Teams Certified Contact Centres, such as CC4All, and external Contact Centres such as 8×8 and Genesys.
We can also provide the engineering and Service Management Tools to ensure that your IT staff are free to deal with day to day issues rather then setting up voice profiles, new starters and configuration set ups.
Councils ranging in size from 8,000 users down to 200 have all migrated quickly, easily and cost effectively to Teams and Voice with Becketts, with cost savings being in excess of 80% compared to standard Direct Routing plans.