What if MS-teams doesn't suit the situation?
HOSTED Phone system for 20 users – just £110 Per Month
You may have a few situations where TEAMS is not the obvious choice for your telephony needs.
We have researched the market place for Hosted IP Based systems and have found the one which we feel provides the Perfect balance of Incredible value, Reliability, Security and Features.
It's called "PAYGO+
£5.50 Per user, Per Month Including National and UK Mobile calls*
12 Month minimum term
Includes Voicemail
High Quality SIEMENS UNIFY HANDSETS available to purchase or rent**
Can work with existing Internet Connectivity
Excellent range of Features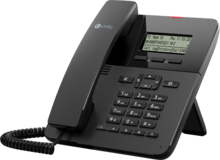 Would you like to find out more?
Contact us HERE
Or simply call – 0118 940 9000
*Subject to Fair Usage Policy
**Handset Rental available on a minimum 36 Month agreement from £3.33p Per Month.