Meet our Project Manager Graham
Hi I'm Graham,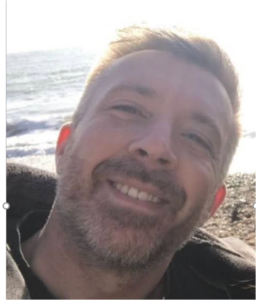 I have been working for Becketts for 19 Years now and have been in the Project Manager role for the majority of that time. I also run the Beckett's maintenance support desk so I am regularly in communication with customers either arranging project work or looking to resolve issues with our engineering team. I enjoy my job, it's a varied role which keeps things interesting.
I live in Reading with my two daughters and I'm currently working from home most of the time as are a lot of people. I think the cat (Luna) has been enjoying my company (my daughters aren't fussed).
Before the first lockdown, I did make the decision to build the cat a house in the garden. The main reason for this was because she kept bringing in a variety of live animals she had found to show me – nice!  These would fairly often get let loose in the house while I was at work, only to be found upon our return, or during the night! I decided Luna needed to be outside during the day, but felt a little guilt about it.
I spent a week building a fully insulated house for her from a garden storage box. It has full electrics (so she can charge her phone), is heated with carpet, lighting and a comfy bed. It also has CCTV so I can check on her while I'm out (I do worry).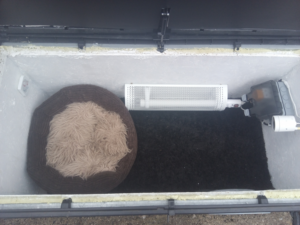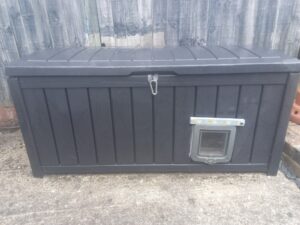 It turns out that since the build, I have mostly been working from home, so Luna has not had much need to use the house, although she does sometimes go in there for some peace and quiet if we all get too much for her.